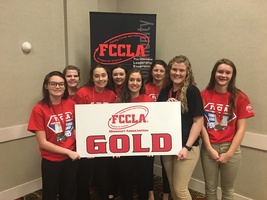 Dadeville FCCLA members attended the annual Missouri Family, Career and Community Leaders of America (FCCLA) State Leadership Conference, March 11-13, at Tan-Tar-A Resort, Osage Beach. There were more than 1,600 students and their teachers in attendance. There are more than 320 FCCLA chapters across the state. During this conference more than 640 students participate......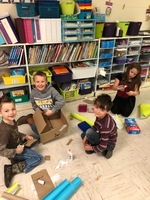 Mrs. Keathley's class is busy this morning building houses for a mouse. They read a book The Mouse's Birthday. In the the book, Mouse's House is ruined by his birthday candles. They are building him a new house. ......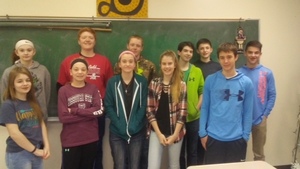 The Junior High scholars bowl team concluded their competitions for the school year last week at Golden City. The teams had a great season! The combined team finished first at the PCL tournament in January. The seventh grade and eighth grade teams finished first and second place respectively at the Golden City tournament in March. Participants included the followin......