Congratulations to the Dadeville FFA Chapter! The Entomology team, Meats team, and Food Science team qualified for the State FFA competition. The Food Science team finished in 3rd place overall at Districts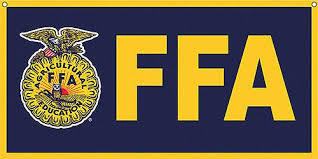 Start time for Dadevillle Varsity baseball game, Tuesday, April 10th has been moved to 5pm.
Dadeville baseball game @ Weaubleau for Crossover play in Wheatland Tournament tomorrow Friday, April 6th- 4pm start vs.Weaubleau

Reminder to everyone school is not in session on Friday March 30 and Monday April 2. Have a great Easter weekend!

Biology II students are calculating and comparing heart rates before and after exercise.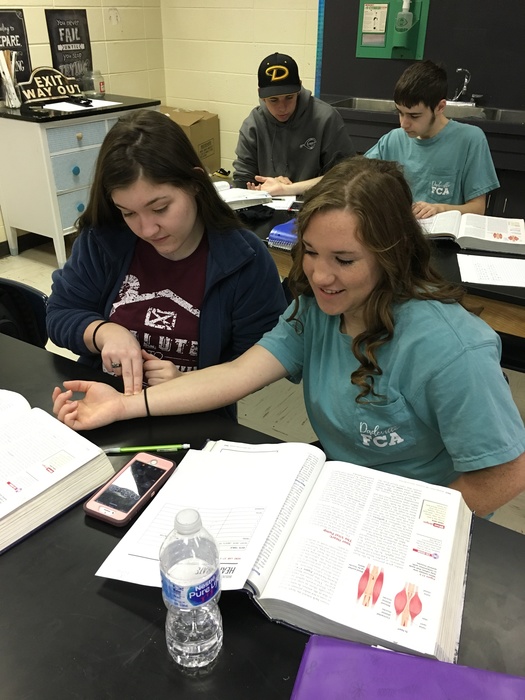 Baseball game scheduled for today v. Walnut Grove has been cancelled and will be rescheduled at a later date.

Junior High and High School Language Arts Fair teams earned high honors at PCL Contests. High School Literature and Vocabulary teams earned 1st place in both contests. The Junior High Literature Team earned 2nd and the Junior High Vocabulary Team earned 1st place. Great job students and teachers!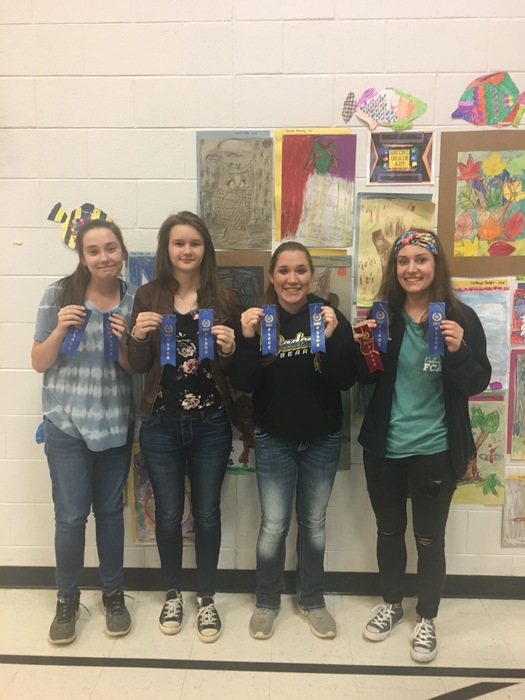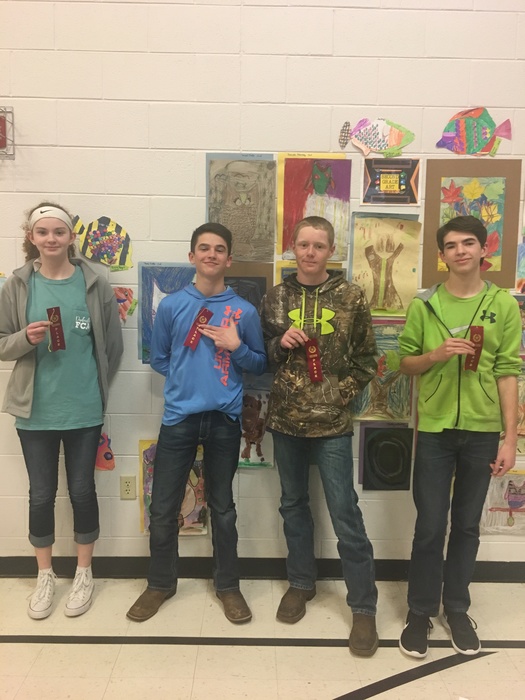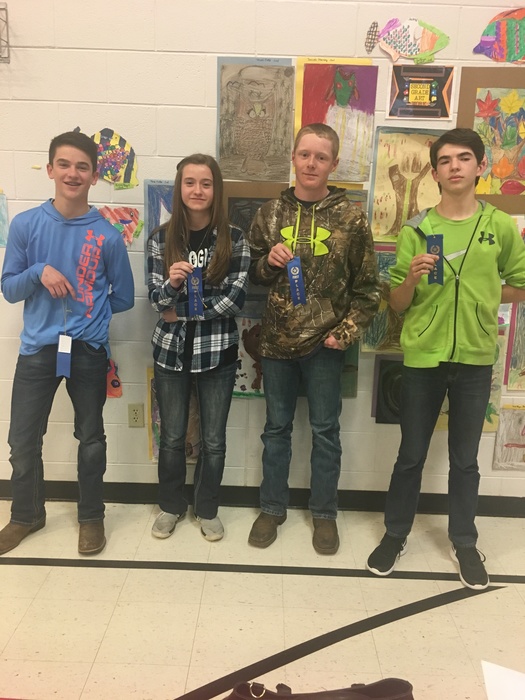 Several students participated in the Stockton Junior High Music Festival over the weekend. The Girls Quartet received a I rating. Members were Emily Yount, Chloe Cornelison, Lilly Cornelison, and Tori Schedler. Soloist were Emily Yount (I rating), Bailey McGill (I rating), Chloe Cornelison (I rating), and Leah Hatch (II rating).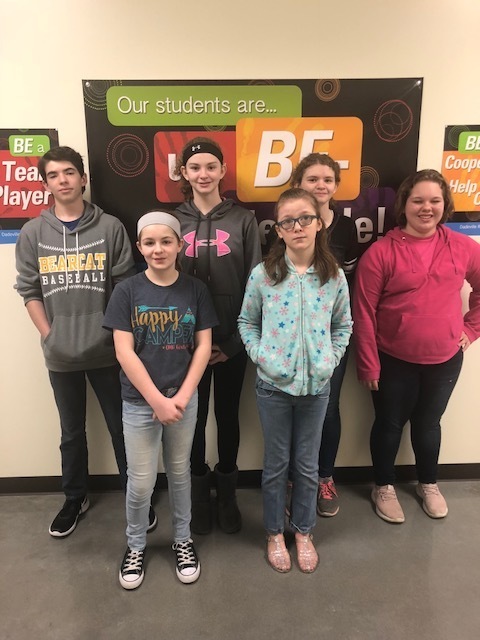 Baseball game scheduled for today @Fair Play has been cancelled and will be rescheduled on Tuesday, April 17th @Fair Play- 4:30pm start

Congratulations to Bailey McGill for being selected to the Writer's Hall of Fame for the Feature Story at the LAD Fair in Willard. Way to go Bailey!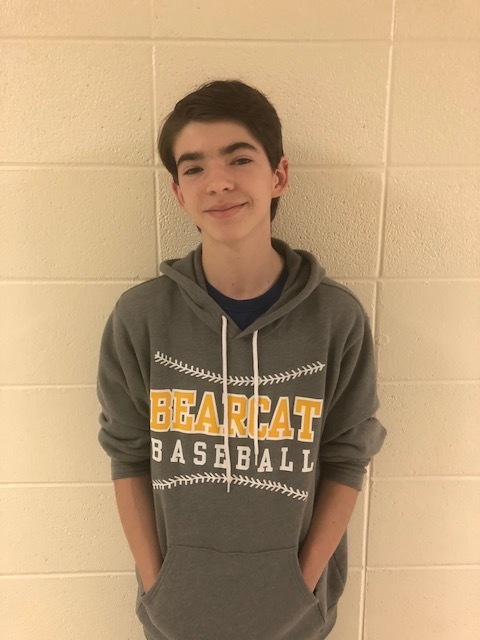 Congratulations to Macey Sappington for winning 3rd Place in the Ozark Electric Cooperative Essay Contest. She will attend the Cycle Leadership Conference in Jefferson City. Macey was also selected as runner up for her essay in the "Nature and Me" contest, sponsored by the Missouri Master Naturalists. We are proud of you Macey!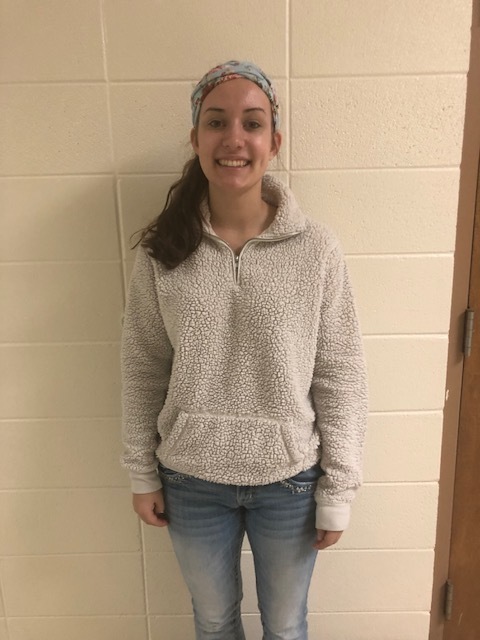 Kindergarten Screening is on April 27. If you have a prospective student who will enroll in Kindergarten next school year, please call the school to schedule an appointment.

The Senior Class is having a bake sale in front of Peaks Feed Store on Sunday March 25 beginning at 12:15. Thank you for your support!

Congratulations to the following students for placing in their area at the PCL Math Contest: Jacob King (1st) Luke Bushey(4th) Caden Farmer (7th) Carter Lakey (7th) Clinton McGill (7th,9th) Samantha Melton (5th)and Saedee Sherwood (10th). The Junior High finished 2nd Overall!

Spring pictures will be Wednesday morning. Athletic pictures for high school basketball, cheerleading and baseball will be Wednesday afternoon.
Baseball game scheduled for today @ Billings has been cancelled and wiil be rescheduled for this Thursday March 22 @ Billings-5pm start

Just a reminder there is no school on Friday (March 16), but school is in session on Monday (March 19) as it is a snow make-up day.

Happy Pi (3.14) Day! From the Math Department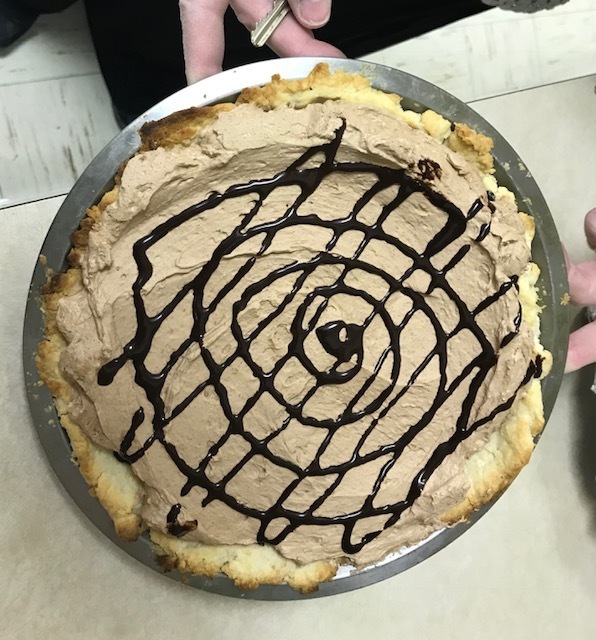 FCCLA STAR students competed in State Competitions Monday. All three teams were awarded a GOLD rating. Congratulations to all three teams. Macey Sappington and Lexi Lakey were awarded the top honor for the Sport Nutrition Competition and will compete at Nationals in June.

The Kindergarten class enjoyed making "Green Eggs and Ham" as part of Dr. Seuss week!