The Sac River Institute will once again be providing school supplies for all students. Students just need to get their own back pack and gym shoes. A big thank you goes out to the Institute and all those involved with organizing and purchasing the supplies!!

Middle School Boys Basketball will have open gym on the following dates from 6:00 to 8:00 PM: Friday July 8, Monday July 11, Friday July 15, and Friday July 22.

Congratulations to Josh King and Briar Clift for winning the State Championship for the Junior Division Bass Tournament! Way to go boys!!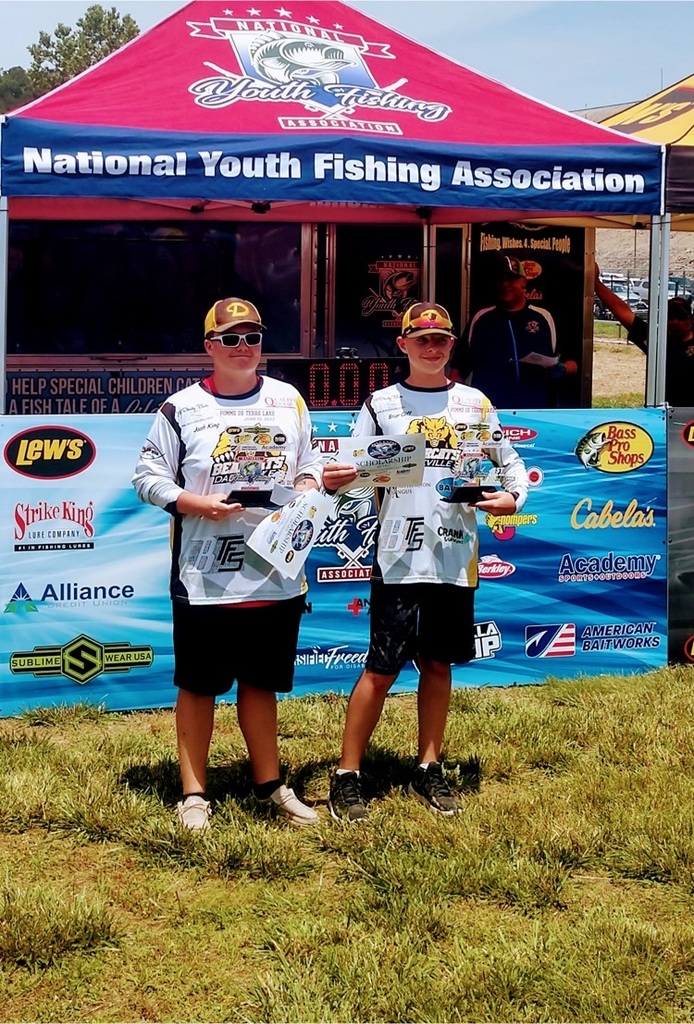 Reminder: Summer School programs begin June 7th. All sessions will be 8:00-11:30.

Tomorrow: Elementary Awards-9:00 am JH/HS Awards-10:00 am Dismiss 1:00 pm

Sorry for the confusion regarding the time for Athletic Banquet. It will be Friday, May 20th at 6:30 pm. Junior high and high school athletes need to bring a side and a dessert.

Thanks to the PTO for all their hard work organizing Field Day. The kids had a blast!

Thanks to the Dadeville 4H club for power washing at the school this weekend as part of their service project!
The FFA Chicken BBQ & Chapter Banquet will be tomorrow evening May 14th at 6:30 in the gym. Admission is free and all are welcome. Awards and degrees will be given, and new officers will be installed. We will also hold a workers auction from which 30% of the proceeds will be given to St. Jude Children's Hospital. Thank you for your support and all that you do!

As we plan for the Summer Reading Program 2022, we have spaces available for the afternoon session from 11:30-2:30 for current kindergarten-fourth grade students. If you are interested in sending your child to the program on Tuesday's, Wednesday's and Thursday's June 7th-June 30th. Sign up forms will be sent home today. Please return this form by Tuesday, May 16th. Teachers are planning fun and engaging hands-on learning activities for your children to enjoy! Transportation and meals will not be provided.

Krispy Kreme fundraiser orders will be ready for pickup at the community building 7:45am-9:00am and 2:30 pm-3:00 pm.

Buses will be about 10 minutes later than usual this evening.

The Athletic Banquet has been moved to May 20th at 6:30 due to a potential district baseball game conflict. Athletes need to bring a side and a dessert.

Reminder: Tomorrow the 12th is the last day of After School Tutoring for this school year.

Awards ceremonies will be May 20th as follows: Elementary- 9:00 am, JH/HS- 10:00 am

Summer Programs 2022 Dadeville School will continue to provide the invitation-only Reading Academy for K-4th grade students this summer. Kindergarten through fourth grade teachers will have a camping theme and incorporate exciting activities. We are adding two additional summer programs. Mrs. Keathley will be teaching a Kindergarten Readiness class. Current 5th-8th grade students may elect to participate in an enrichment program with a focus on reading and math. Current 5th and 6th graders participating, will attend the morning session from 8:00-11:00. Current 7th and 8th graders will attend the afternoon session from 11:30-2:30. Sign up forms for the elementary programs have been sent home. Please return them as soon as possible. The junior high sign up forms will be sent home Monday.

Special thanks to the Eudora Baptist Church for painting the concession stand as part of their service project this weekend. Also thanks to the PTO for all the great goodies and support provided to our teachers as part of teacher appreciation week. The school is so blessed to be supported by such a caring community!

May Events: 9th- Spring Concert (Elem- 6 pm, JH/HS-7 pm) 12th-8th Grade Graduation 6:30 pm 12th- Baccalaureate 8:00 pm 13th- Graduation 8:00 pm 14th- FFA Chicken BBQ 6:30 pm 19th- Athletic Banquet 6:00 pm 20th- Last Day (1:00 dismissal)

The baseball scheduled for today has been canceled.

Buses may run a little off schedule this morning due to all the rain. Thanks!